Hikes & Events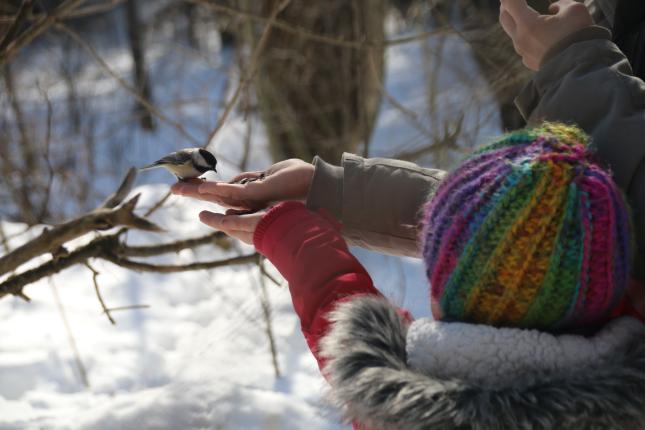 Chickadee Day!
This year's Chickadee Day was a little different . . . . we went virtual! Sadly, we couldn't get together to share the joy of that chickadee feeling with everyone in person. We were so glad that you were able to join us online for our facebook live event on Sunday, February 21.
Sarah, our Manager, shared story time with a reading of the book 'That Chickadee Feeling' by Frank Glew. There was a fun craft to make your very own chickadee as well as tips, tricks and suggested locations to help you experience hand feeding chickadees for yourself.
This was the first year we had a colouring contest too! Congratulations to our winners, Portia, Bentley, Neil & Georgie. Your works of art can be seen on display in our store! Thanks for entering the competition. Have fun feeding the chickadees!
If you missed the facebook live event, you can watch it online on our Facebook page at:
https://www.facebook.com/events/995842934157634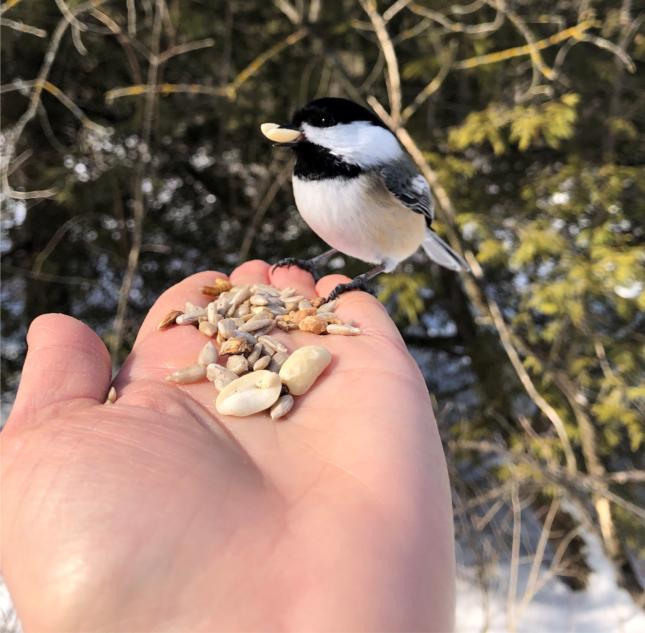 Hopefully, we will be able to share the day in person with you in 2022! Stay turned to our emailed newsletter, Instagram and Facebook page for all our events and happenings.
Until we can meet again for our next Chickadee Day, try your hand at feeding the chickadees on your next nature walk. Or perhaps you could try it in your own backyard!! With some patience & some seed how long will it take for your backyard birds to visit your hand for a treat?? Share your birds with us on our Facebook page.
See all our photos from the 2020 Chickadee day here!
Stay tuned to this page and like us on our Facebook page to keep up to date on on all our hikes and events!