987 Gordon Street
Guelph, ON N1G 4W3
Behind Tim Hortons

(519) 821-2473
Serving You Today Until 6:00 pm
| | |
| --- | --- |
| Monday | 10:00 am - 6:00 pm |
| Tuesday | 10:00 am - 6:00 pm |
| Wednesday | 10:00 am - 6:00 pm |
| Thursday | 10:00 am - 6:00 pm |
| Friday | 10:00 am - 6:00 pm |
| Saturday | 10:00 am - 5:00 pm |
| Sunday | 12:00 pm - 4:00 pm |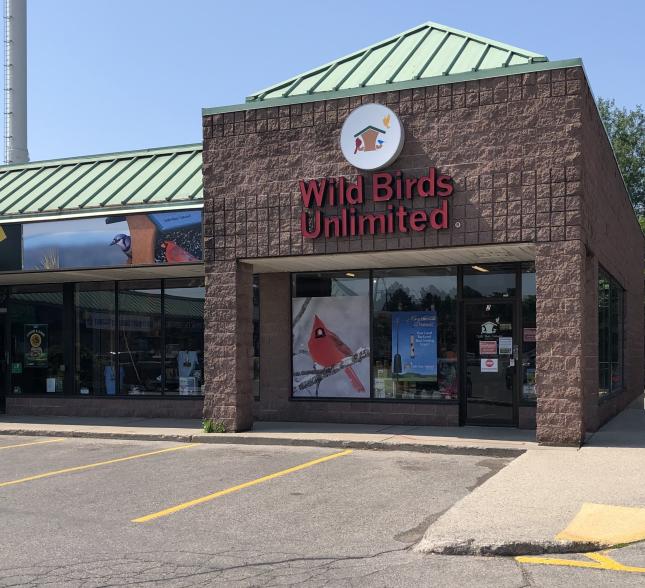 Paul Grant, Val Wyatt Franchise Store Owners
View Our Store Site
*Scroll down to read about the details of our reopening, as well as information on ordering online and by phone!*
Get 15% OFF* WBU Hummingbird Feeders!

Fall migration begins in August and continues through September. Having fresh nectar available will help them load up on the energy they need for their long journey south.
Learn more about the amazing Ruby-throated Hummingbird here!
*Valid in-store at Wild Birds Unlimited Guelph or by shopping online with promo code HUMMERS. One discount per purchase. Offer not valid on previous purchases or sale items. Sale includes all WBU Branded hummingbird feeders. Offer expires Aug 17, 2020. While supplies last.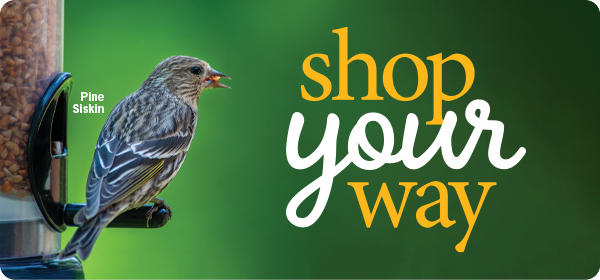 As Ontario is slowly reopening retail spaces, we have reopened our store in a limited capacity. We are happy to accept online orders and orders by phone. We have returned to our normal business hours and have updated our local delivery offers. We are offering free local delivery* on all orders over $99, before tax. Order less than $99 have a shipping fee of $14.99 per order.
*Deliveries will be done next business day, sometimes same day, depending on volume and availability.
We are also able to offer non-contact, curbside pick-up by appointment, as well as in-store pickup for prepaid orders. Choose "In-Store Pickup" for your online orders and we will contact you to let you know the order is ready and clarify how you prefer to pickup.
Thank you so much for your continued business. We have experienced so much love and support from our customers as we discover a new way of shopping and are so grateful and happy that we can help you all continue to keep your birds fed! Keep well and enjoy the birds!

Limited Reopening of WBU: What You Can Expect
There are some new requirements in place for visiting our store:
There is a 5 customer maximum in the store at one time. We are unsure what wait times will be like, and invite people to continue using our curbside pickup and delivery options to avoid any delays.
Using hand sanitizer and wearing a mask is required to enter the store, as mandated by WDG Public Health. We have sanitizer to use and disposable masks available if needed upon entry.
We are practicing safe social distancing of 2m between staff and customers.
We encourage payment with debit and credit cards.
We have a splashguard in place at our cash registers and are cleaning high-touch surfaces frequently throughout the day. The health of our team and our customers is top priority. We know some of these practices are different than what a visit to the store normally looks like, but we thank you for your continued business and patience as we all help each other with a new way of shopping!

Order Online!

We have many of our products available online at mywbu.com/guelph. You can add items to your cart and check out all through a secure online store.
*If you're a DSC member, be sure to use the email address we have listed on your account. Using the same email address allows you to get the DSC discount on food items, just like in-store shopping.
If you're ordering online, you can receive free shipping on all orders above $99, before tax, within local FedEx shipping zones. If your shipping address is outside of the local shipping zones there will be extra shipping costs calculated at the time of checkout.
If your order is less than $99, before tax, there will be a delivery charge of $14.99.
*Not all of our inventory is available in the online store. If there's something you're interested in that you aren't seeing online, give us a call at 519-821-2473. We can organize payment over the phone, and can add it to the other items ordered online!

Order by Phone!

Call us at 519-821-2473 to place a phone order. Please leave one voicemail message if we are unable to answer. We will be monitoring the phone closely and will respond to all messages as soon as we are able.
---