987 Gordon Street
Guelph, ON N1G 4W3
Behind Tim Hortons

(519) 821-2473
Open Today Until 6:00 pm
| | |
| --- | --- |
| Monday | 10:00 am - 6:00 pm |
| Tuesday | 10:00 am - 6:00 pm |
| Wednesday | 10:00 am - 6:00 pm |
| Thursday | 10:00 am - 6:00 pm |
| Friday | 10:00 am - 6:00 pm |
| Saturday | 10:00 am - 5:00 pm |
| Sunday | 12:00 pm - 4:00 pm |
Paul Grant, Val Wyatt Franchise Store Owners
View Our Store Site
Turn Your Yard Into a Certified Wildlife Habitat
Birds need your help! The North American bird population has decreased by 2.9 billion breeding adults over the past 50 years, a net loss of 29%. Scientists have identified habitat loss as the biggest reason for the decline.
Wild Birds Unlimited is proud to Champion the National Wildlife Federation Certified Wildlife Habitat®️ Program. Turning your yard, balcony container garden or work landscape into a certified habitat which attracts birds, butterflies, and other neighborhood wildlife is fun, easy, and can help bring birds back.
Your Wildlife Habitat should include:
Food: Offer at least three sources of food for wildlife. Bird Feeders including seed, nectar & suet will attract a greater number & variety of birds. Plant at least one native plant food source.
Water: Water can attract a variety of birds including those that don't normally visit your bird feeders.
Cover: Wildlife needs protection from weather & from predators.
A Place to Raise Young: At least two places to raise their young. Native plants can provide safe areas for raise families. Including a nest box can help birds find that have trouble finding homes due to loss of their natural habitat.
Sustainability: Incorporate natural sustainabiliy practices including native plants, mulching, composting, avoiding pesticides & chemical use.
For all the details visit http://cwf-fcf.org/en/explore/gardening-for-wildlife/action/get-certified/ .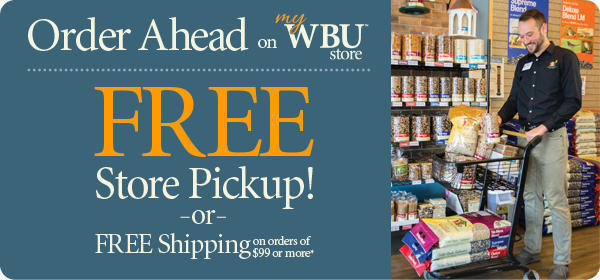 ---