For the Garden
These beautiful products are perfect for any outdoor space or as a gift. These items are available for purchase in-store or by phone at 519-821-2473.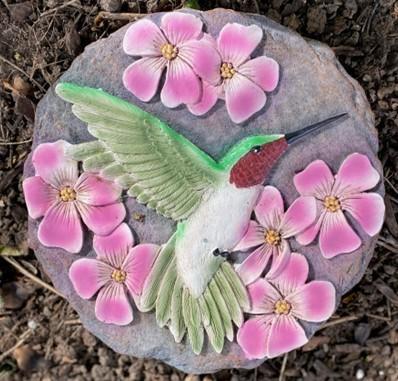 Add an accent to the garden with this beautiful garden stone. Can also be hung on a wall.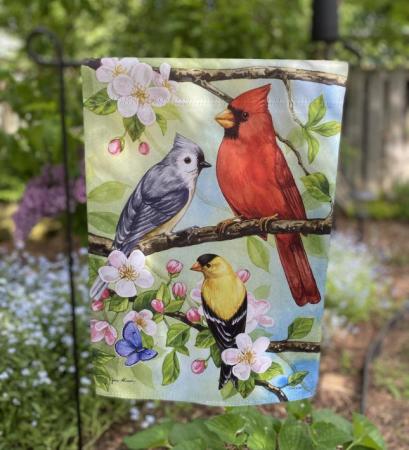 Garden Flags
Add a pop of extra beauty to your garden with our new summer collection of flags. A variety of designs have just arrived including cardinals, goldfinches, bluebirds and more! Click on the flag description below to view each design.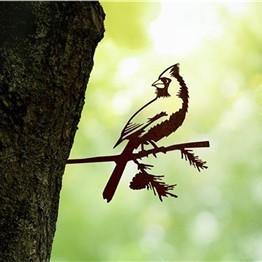 Metal Bird Art
Made in North America by Metalbird with over 70% recycled content. Add one of these beautiful works of art to your outdoor space! It's so easy to put up all you need is a hammer and the perfect spot on a tree, fence post or stump. Metal birds currently available include: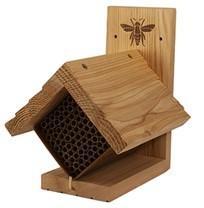 Diamond Western Cedar Mason Bee Shelter
Add more valuable bee pollinators to your garden with the Diamond Western Cedar Mason Bee Shelter. Mason Bees are excellent pollinators. A single Mason Bee can do the pollinating job of nearly 100 honeybees. They do not product honey, but serve a vital role as pollinators. They also very rarely sting.
Mason Bees work with mud to build and seal their nests, as pollinators, Mason Bees are attracted to flowering plants, such as vegetables, fruit trees & bushes, flowering annuals, perennials and vine plants. Mount to a post or wall ideally near a source of mud and flowering plants known to attract bees. House comes with nesting tubes. Outside dimensions: 22 x 23 x 17 cm or 15 x 9 x 6.5 Inches
The fiberboard nesting tubes should be replaced each spring after Mason Bees have emerged from their nests. Replacement nesting tubes sold separately).