What's New!!
For your birds, yourself or a gift for the nature lover in your life. We are always working on bringing new and exciting items into the store. Please check back often to see what has arrived.
These items can also be ordered by phone, 519-821-2473 for curbside pick up or delivery.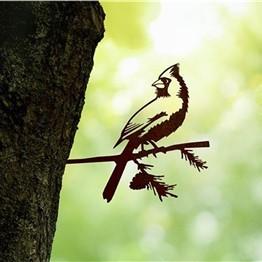 MetalBird Art: Made in North America by Metalbird with over 70% recycled content. Add one of these beautiful works of art to your outdoor space! It's so easy to put up all you need is a hammer and the perfect spot on a tree, fence post or stump. Metal birds available include Cardinal (shown), Great Horned Owl, Red-bellied Woodpecker, Chickadee, Nuthatch, Pileated Woodpecker, Blue Jay, & Hummingbird.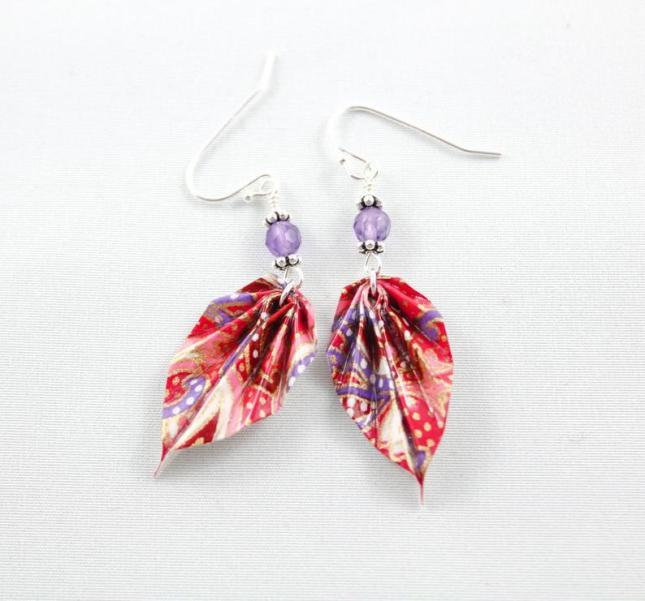 FoldIT Creations Jewelry: These beautiful & unique handmade origami earrings and pins are carefully made with fine Japanese papers using the art of origami. Made in Toronto they make the perfect, one-of-a-kind gift!
Earrings are available in folded leaf designs - Book Worm, Blue Leaf & Red & Purple Leaf. The origami, folded earrings are made from 100% Japanese Washi paper then coated in 5 coats of polymer. The metal used is nickel free.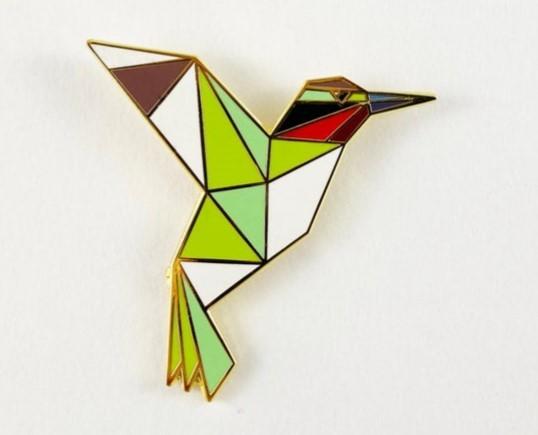 FoldIT Pins are available in 5 different North American birds - Northern Cardinal, Hummingbird,(pictured), Chickadee, Pileated Woodpecker, Blue Jay, American Robin, Cedar Waxwing, Canada Goose and Northern Flicker. These pins are a great idea for any bird lover. Add them to a jacket, a back pack, a binocular or camera strap and show off your love of birds!

Madd Capp Puzzles: These puzzles are definitely not square! Each puzzle takes the shape of the bird itself. A wonderful gift or present for yourself! Something to do on a rainy day or even just to escape the heat. Available designs:
I am Owl (image right) - 550 pieces, finished size 30" x 26";
I am Cardinal - 300 pieces, finished size 14" x 24;
I Am Bluebird - 300 pieces, finished size 24" x 18".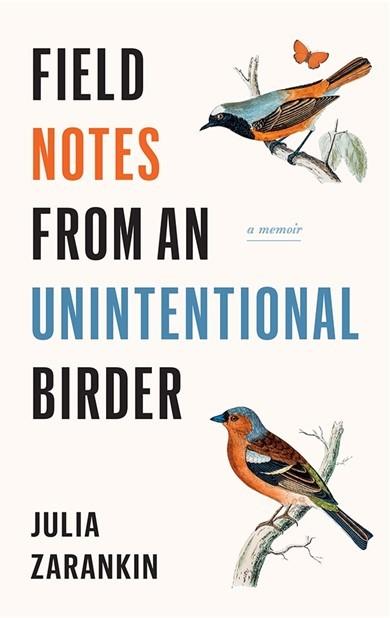 Field Notes from an Unintentional Birder by Julia Zarankin: Whether you have always loved birds or just recently started to share in the joy of birds this memoir by Julia Zarankin is for you. Julia made the 2020 CBC Short Story Prize List shortlist for her story 'Black-legged Kittiwake'. Which you can read online here. Her memoir is full of wonderfully personal stories on 'finding meaning in mid-life through birds'. A great read for anywhere you're going to be this summer - the cottage, the back yard or the sofa!
Garden Flags: We have some beautiful new designs for Spring & Summer as well as three matching door mats. Designs available:
Garden Stones: Just arrived!! Add an accent to the garden with one of these beautiful stones. Limited stock in three designs (click below to see design)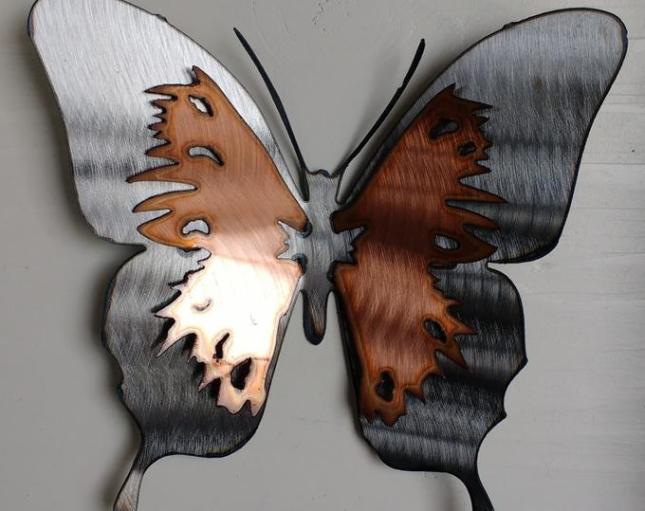 Metal Wall Art: These beautiful pieces of artwork are designed using hand-ground copper & steel. They are sealed to help prevent rusting & scratches. A variety of styles and sizes are available including butterflies, 2 sizes (large in photo), dragonfly, cardinal in tree, chickadee, chickadee in tree & a two pack of small hummingbirds.
Scramble Squares Puzzles: These puzzles may only have 9 pieces but they are perhaps the world's most challenging puzzle! Available in assorted designs! Makes a great stocking stuffer and fun to do as a whole family! Challenge each other to see how long it takes too!
Solmate Socks: Add some 'Solmate' to your step with these mismatched, multicoloured socks!! Made from recycled fabric waste comprised of production scraps & used clothing. We currently have available Foxtail, Sandstone, Nova, Raspberry, Pointsettia & this very cool Canada design - perfect for Canada Day! (pictured here)! Life's too short for matching socks!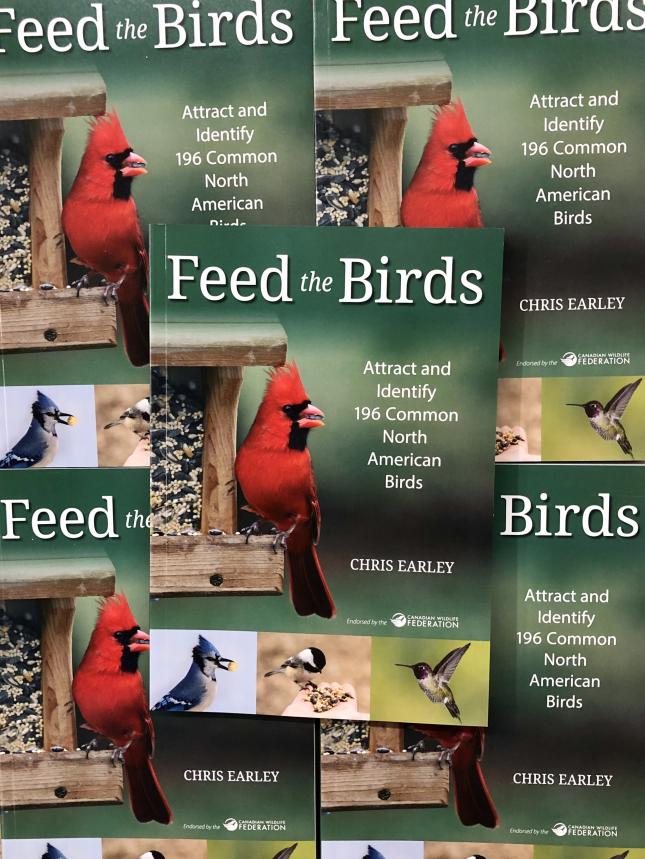 Feed the Birds: This great resource offers detail on 196 bird species that are attracted to backyard feeders. Learn about attracting birds to your backyard, bird behaviour & adaptations to the environment. Wonderful photographs help guide both the beginner and more experienced birdwatcher and backyard bird feeder. Written by Chris Earley - zoologist & environmental biologist. He is the Interpretative Biologist & Education Coordinator at The Arboretum , University of Guelph.Add this book to your birding resource library! Would make a great gift for the bird enthusiast in your life too!