What's New!!
For your birds, yourself or a gift for the nature lover in your life. We are always working on bringing new and exciting items into the store. Please check back often to see what has arrived.
These items can also be ordered by phone, 519-821-2473 for curbside pick up or delivery.

Tru Earth Products
Tru Earth Laundry Strips: Sensitive to your skin and the environment! Each strip contains concentrated, hypoallergenic, eco-friendly cleaning power into a pre-measured strip of liquidless detergent! Works in all types of washing machines! Available fragrance-free or in a linen fresh scent. Dissolves completely in hot or cold water!
Dryer Balls: 100% premium organic New Zealand Wool - these balls, soften laundry naturally & save on energy by shortening drying time. It's a triple win!!
Tru Earth Bees Wax Food Wraps: An assorted 3-pack that includes a small, medium and large bees wax food wrap.
Feather Friendly® Window Markers (Single Pack)
Feather Friendly® window markers are highly effective in making the area visible to birds and preventing deadly collisions, while remaining unobtrusive to humans. The decal markers are placed on the outside of the window and are designed to reduce surface reflection without causing damage to the exterior glass area. One 100 ft. roll protects a glass surface 2'.5 x 6'.5 feet, or 16 square feet of window area with decals. Also available in a triple pack.
NEW!
Now available for in-store or phone orders are black Feather Friendly Window Markers. These are perfect for clear rail systems. Available in single and triple packs.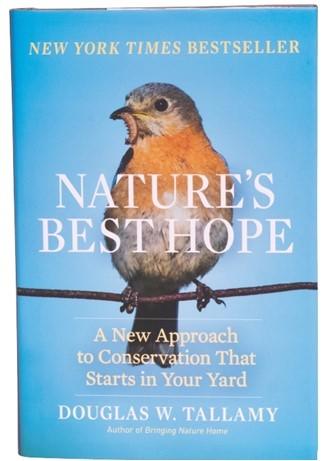 Nature's Best Hope
This New York Times bestseller has just arrived on our shelves. Douglas W. Tallamy's first book - Bringing Nature Home - covered the urgent need to plant more natives to help the declining populations of our wildlife. His new book outlines his vision for a grassroots approach to conservation in our own yards. This book has just arrived and will prove to be a great gift to help our wildlife in years to come.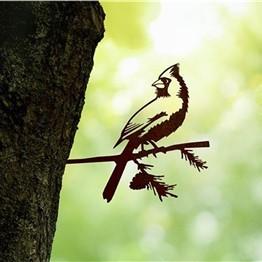 MetalBird Art
Made in North America by Metalbird with over 70% recycled content. Add one of these beautiful works of art to your outdoor space! It's so easy to put up all you need is a hammer and the perfect spot on a tree, fence post or stump. Metal birds available include Cardinal (shown), Pileated Woodpecker, Great Horned Owl, Red-bellied Woodpecker, Chickadee, Nuthatch, Blue Jay, & Hummingbird.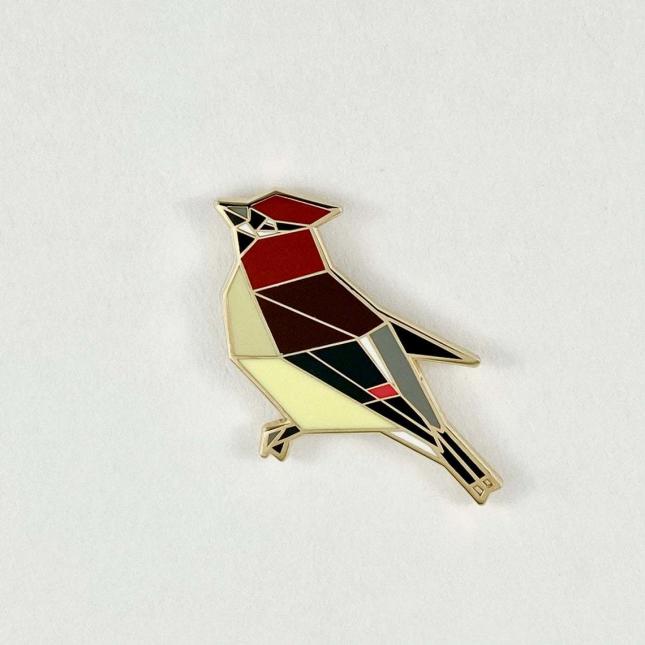 FoldIT Pins
These locally designed pins include a variety of North American birds. A great gift for any bird lover! Add them to a jacket, a back pack, a binocular or camera strap and show off your love of birds! Designs available include: Chickadee, Cedar Waxwing (pictured), Ruby-throated Hummingbird, Baltimore Oriole, Eastern Bluebird and a Red-breasted Nuthatch.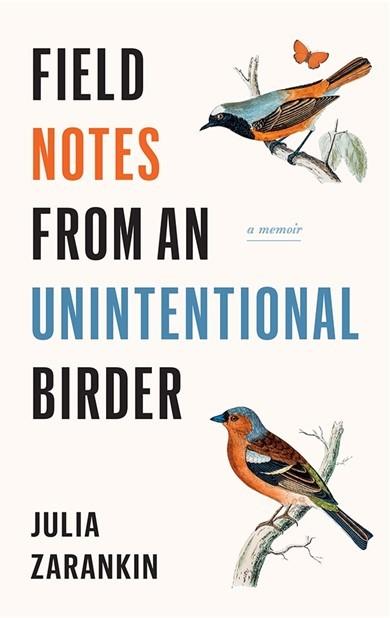 Field Notes from an Unintentional Birder by Julia Zarankin:
Whether you have always loved birds or just recently started to share in the joy of birds this memoir by Julia Zarankin is for you. Julia made the 2020 CBC Short Story Prize List shortlist for her story 'Black-legged Kittiwake'. Which you can read online here. Her memoir is full of wonderfully personal stories on 'finding meaning in mid-life through birds'. A great read for anywhere you're going to be this summer - the cottage, the back yard or the sofa!
Garden Stones
Add an accent to the garden with one of these beautiful stones. Limited stock in three designs (click below to see design)