Hikes & Events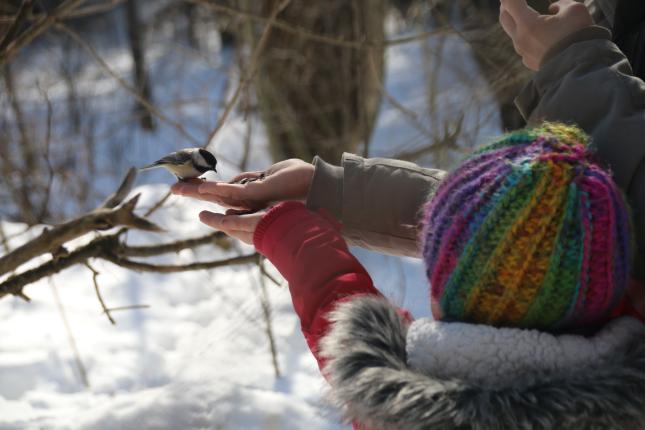 Chickadee Day!
We had so much fun at our annual Chickadee Day on Sunday, February 23. We enjoyed crafts and a story followed by a visit to Starkey Hill to hand-feed chickadees! Everyone had the opportunity to feed the chickadees as well as one very cool visit from a Red-Breasted Nuthatch.
If you weren't able to attend this year, stay tuned to this page or our Facebook page for next year's date in February 2021!
See all our photos from the day here!
Stay tuned to this page and like us on our Facebook page to keep up to date on on all our hikes and events!