Hikes & Events
Join us for our next Bird Hike
September Songbird Stroll
Want to go birding but don't know where to start? Let us help! Wild Birds Unlimited has planned an introductory bird hike just for you. As summer comes to an end, and fall begins some of our beautiful songbirds are getting ready to migrate south. Others will stay with us all winter and young ones will be finding their way around. We hope to see some great bird activity along the Eramosa River Trail
Saturday, September 7th - Eramosa River Trail
8:30am - 10:30am
We will meet in the Wild Birds Unlimited parking lot for 8:30am, returning approximately 10:30am. We will carpool as necessary. The hike is weather permitting. There will be binoculars available to loan, but bring yours if you have them. Come and enjoy the birds with us!!
Call the store at 519-821-2473 to register for this free hike today!!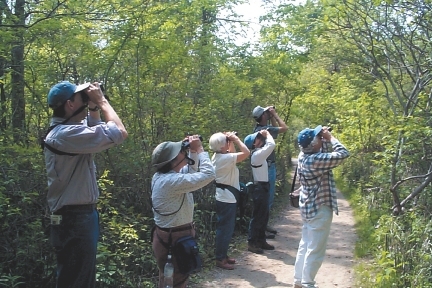 Stay tuned to this page and like us on our Facebook page to keep up to date on on all our hikes and events!