Hopper Feeders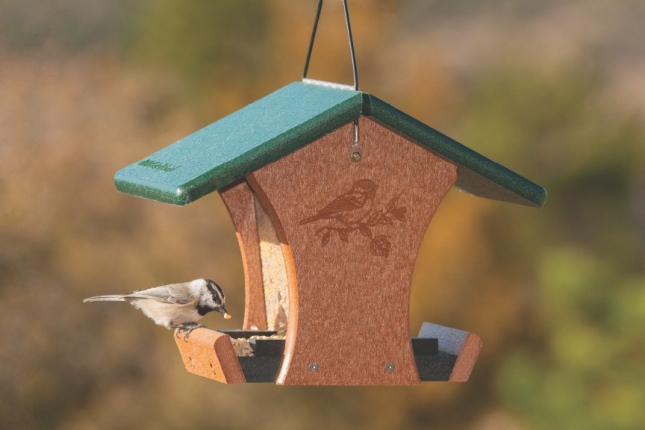 WBU Eco Class Too
The Classic Too comes in both cedar and EcoTough Material and can be hung or mounted on a pole. It has curved ends so you can see birds better. Perch drains allow shells as well as seed top drop out of the feeder for ground-feeding birds to eat.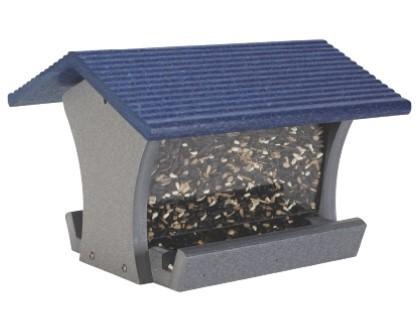 Featherweight Mini Hopper Feeder
Our FeatherWeight line is a thinner, lighter version of our recycled EcoTough® material that comes in a cool, clean color scheme. The Mini Hopper is a smaller version of our Classic Hopper that is great for small spaces or as an introduction to the hobby. Designed for hanging only. (hanging hardware included).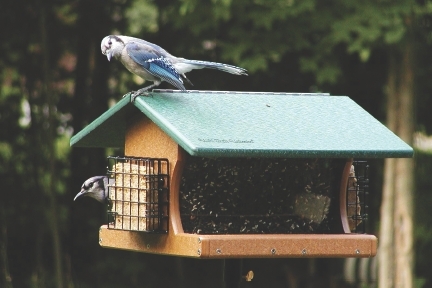 WBU ECO Ranchette Retreat
A hopper feeder with a difference. This includes suet cages on each end of the feeder to offer suet cakes for woodpeckers, nuthatches and chickadees. Available in cedar or EcoTough material.
Fundamentals Hopper Feeder