Bird Hikes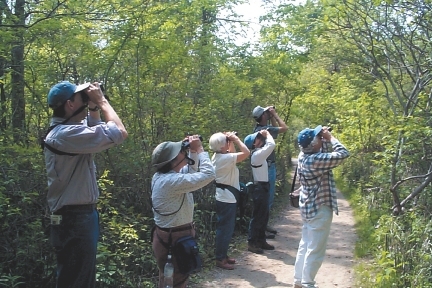 Thank you to everyone who joined us on hikes this Spring! We had a great time and love to celebrate the birds with you.
This Spring we have enjoyed seeing many birds with you including: Baltimore Orioles, Great-crested Flycatchers (a nesting pair in action), Cedar Waxwings, Eastern Bluebirds, a Pileated Woodpecker, an Eastern Phoebe - just to mention a few!
Stay tuned to this page and like us on our Facebook page to keep up to date on future hikes and events.
In January we went on a Snowy Owl trek! It was a very successful day out with Larry Staniforth and WBU Guelph owner, Val Wyatt. See all the photos in our Facebook page album.