Ray's Houses
Ray is from Listowel, Ontario, and makes rustic bird houses and bat houses out of reclaimed barn board. These decorative houses make unique house-warming gifts! These are a seasonal item, so check store for availability!
Bird Houses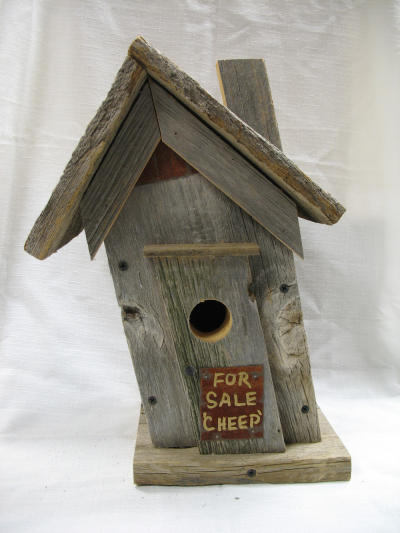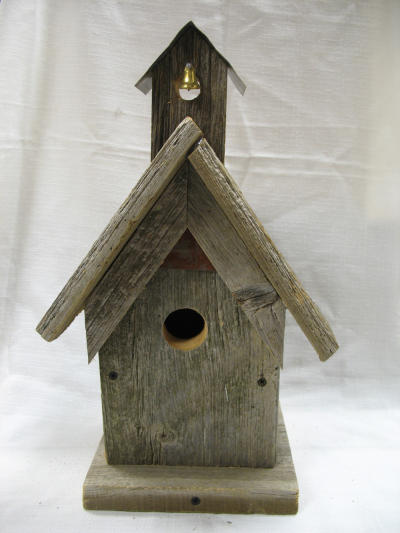 All birdhouses have a 1 1/2" diameter entrance, and proper ventilation.
Bat Houses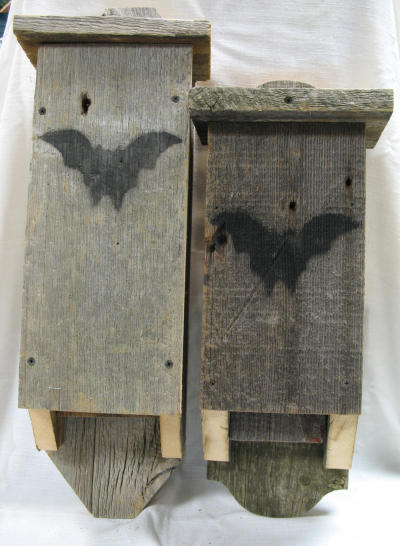 Ray's Bat Houses come in two sizes; the larger size holds about 30 - 50 bats, and the smaller size can hold 10 - 30.
Read our brochure on Attracting Bats.