How can I get more out of the hobby?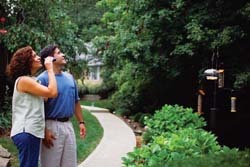 We warn you - birdfeeding can be addictive! Once you get started, you may want to take it a few steps further.
Books, CD's & DVD's can help you identify birds at your feeders, and give you more information on behaviour you can watch for.
Binoculars & Optics can give you a closer view of the birds in your yard, or you may want to start watching birds farther afield.
Citizen Science Projects are not only designed to get you more involved, but also to contribute to national studies to monitor bird populations.
Birding in the Community will get you connected to other bird-feeders and bird-watchers, and keep you up-to-date on what's going on in the bird world locally!