Photo Contest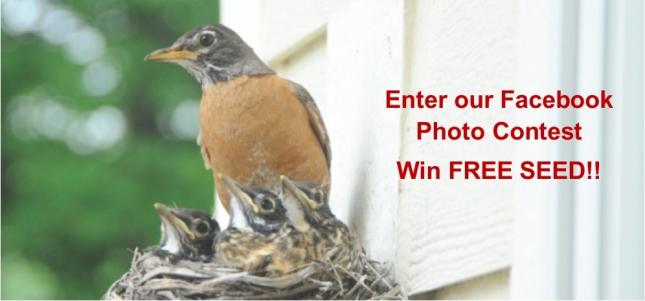 Contest Theme: Spring is in the Air
Deadline for Submissions: April 13th 2020
Voting Period: April 14-30th, 2020
To enter:
visit and like/follow our Facebook page
share this photo contest post with your friends
post your best local/backyard bird photo in the comments section of this post. (only one entry per person please)
Facebook Photo Contest Rules:
Photo must relate in some way to the theme 'Migration Madness' and contain a local bird somewhere in the picture.
One photo entry per person only. If more than one photo is posted to the contest Facebook page WBU Guelph will accept the first photo received as the entry.
Photo must have been taken by the person posting the photo.
By submitting your photo you agree to its use in any WBU Guelph promotions / publications
Photos will be displayed on our in-store bulletin board
To be eligible you must like our WBU Guelph Facebook page, share the contest post with your friends & submit your photo in the comments section of the contest post.
Deadline for submissions is April 13, 2020.
Voting period is April 14-30, 2020.
Only votes (likes) on our contest voting Facebook post received April 14-30, 2020 will be counted.
Five finalists will be chosen by online voting by our Facebook family in our photo contest album available during the voting period.
Each photo 'like' equals one vote.
The 5 photos that receive the most 'likes' will be considered our finalists.
The winner will be chosen by WBU Guelph staff from the 5 finalists chosen by you.
Winners will be announced on our Facebook page.